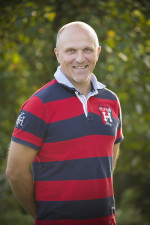 The small company with wide and long experience.
More than 20 years in the tyre and wheel industry I have worked for various companies like Bridgestone, Alcoa Wheel Products and Marangoni in the Nordic and Baltic countries, building brand, distribution, sales, marketing and also participating in the development of products and solutions. Always with a passion for the products I have worked with,
I have had a broad experience and knowledge of the market, products and customers' needs.
Customer satisfaction is always the 1st priority and goal to always make better and deliver value that exceeds customer expectations.

Nothing is impossible!

Mats Ruona
Work close to the customer and being responsive.
Provide innovative high quality products, solutions and services. That helps to reduce customer operating costs while contributing to reduced climate impact.
Deliver products & solutions that exceeds customers expectations.
100% satisfied customer.
Quality
Passion
Honesty
Innovativ thinking